Heavy Hitters is one of the original California cannabis companies and is famous for their high-quality vapes. But, that's not all they do. They also make a line of gummies, live resin, and concentrates. It's all only available in the state of California. This company is dedicated to quality and purity, so they're passionate about their process. In short, they're not messing around.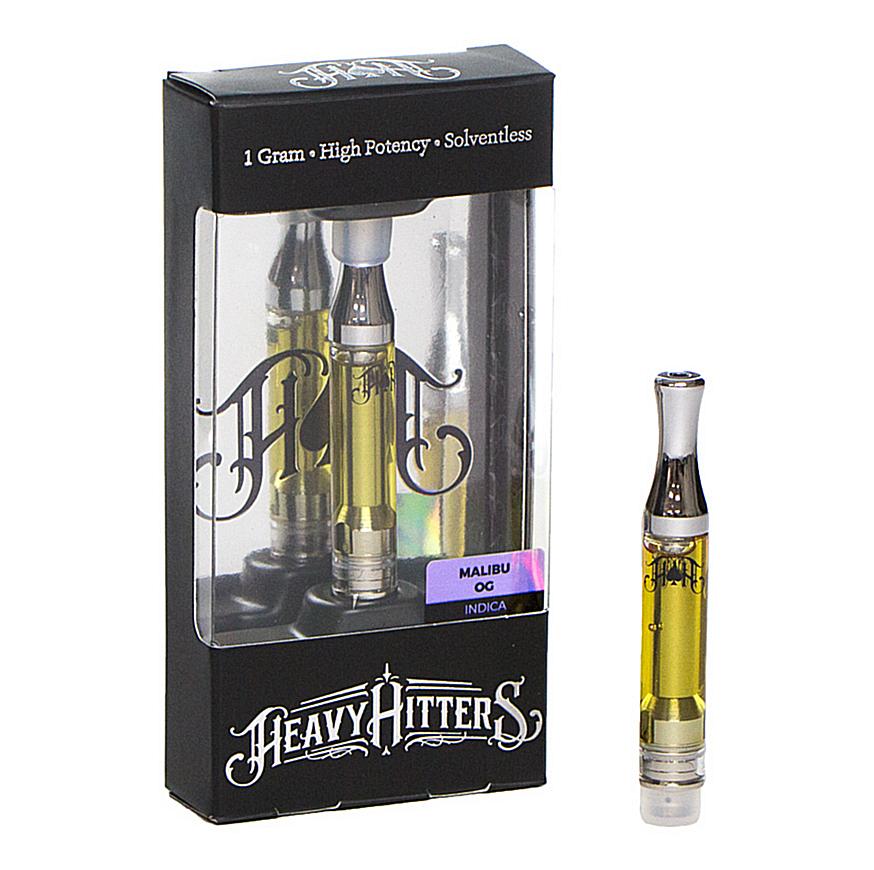 Their packaging gets to the point, with a logo that falls somewhere between Jack Daniels and biker-chic. But don't let their edge fool you. Heavy Hitter products exceed California's safety standards (while still packing a punch).
Canna Culture Collective is always happy to rep a California original, and Heavy Hitters is a brand that's earned its legacy. We've been doing the same since 2011. Stop in and learn more about the cannabis brands we love.  We're open 7 days a week, from 9 am to 9 pm. We're right near the Capital Drive-In Theaters in San Jose, CA with easy accessibility – no matter how you roll. Make sure you keep an eye on our specials page to take advantage of some very exciting offers.
Don't feel like leaving the house? Our budtenders totally understand. Get your Heavy Hitter selections delivered with minimal effort. We'll see you next time.